Marine First Aid Kits - Ocean Medical Kits
Two Ranges
CrewMedic – a range of first aid kits for inshore and coastal pleasure boats up to cross-channel level.
SeaMedic – a modular range of medical kits for ocean-going pleasure vessels.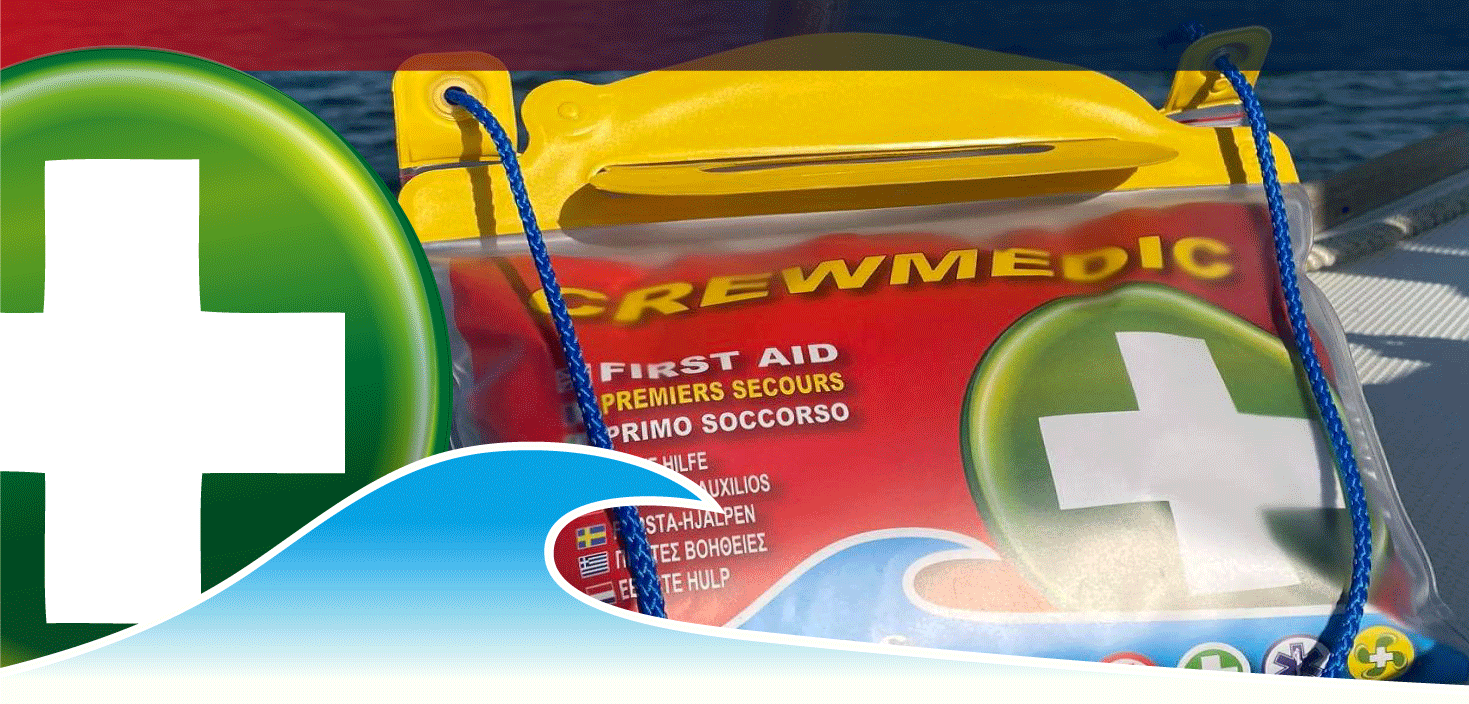 Three Kits to cover marine leisure vessels from canoes, jet skis and dinghies up to cross-channel sailors in a choice packaging to suit all applications.

Modern Components - The kits have been designed using up to date components to cater for possible accidents aboard.  Components include instant ice packs, special burn gels and eye and wound wash pods as well as numerous dressing types.

Minutes from Help - Simply choose the right kit for you based on the number of minutes you are likely to be from external assistance.  The 30 kit is up to 30 minutes from help and suitable for dinghies, canoes, jet skis etc.  The 60 kit is up to 60 minutes from help and is suitable for small yachts and power boats, day fishing boats and RIBs etc. The 180 kit is up to 180 minutes from help and we consider this suitable for up to cross-channel level.

Packaging Options - Each of the three kits is available in a choice of three different containers.  The Standard soft pouch is water resistant, floats and is easy to stow.  The 180 soft pouch is in the innovative SMART POUCH format which can be hung on a bulkhead and opened out.  The Kits are also available in submersible Pelican boxes and in refill kits if you want to retain an existing container.

Read more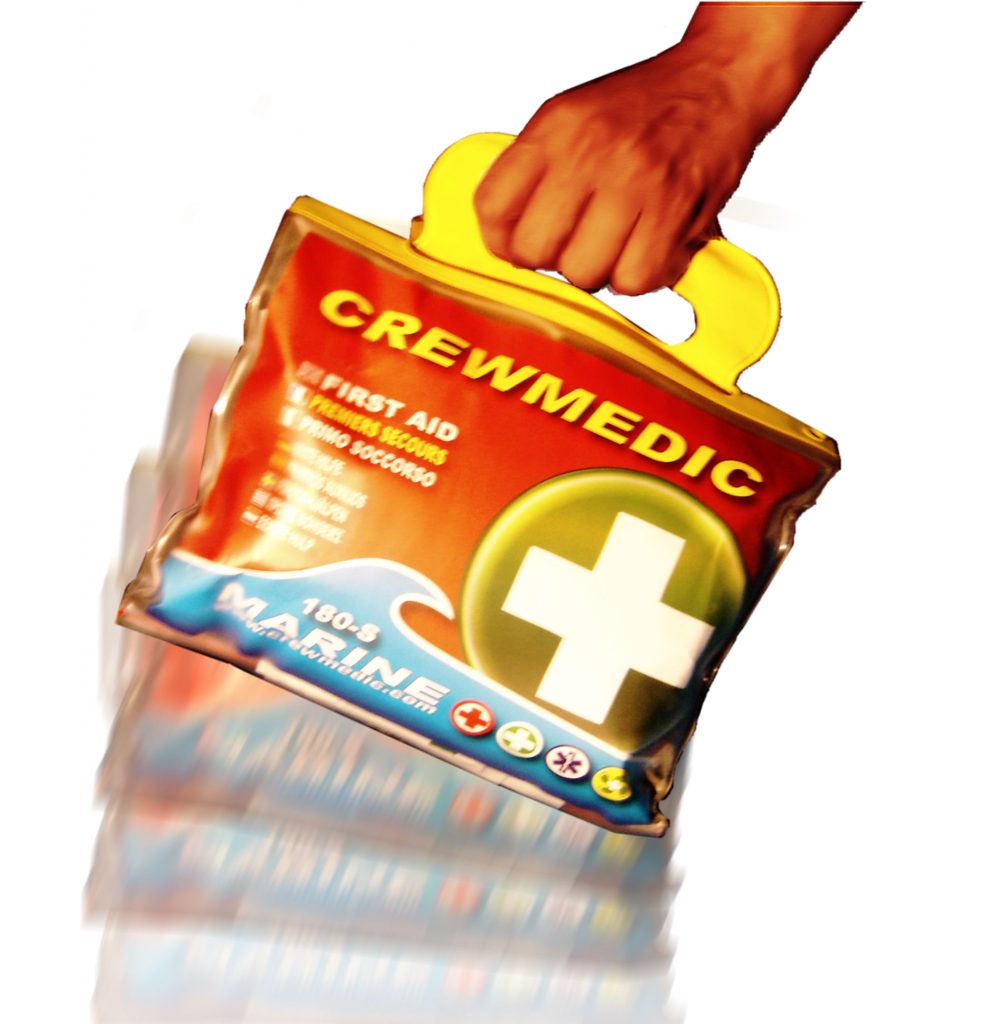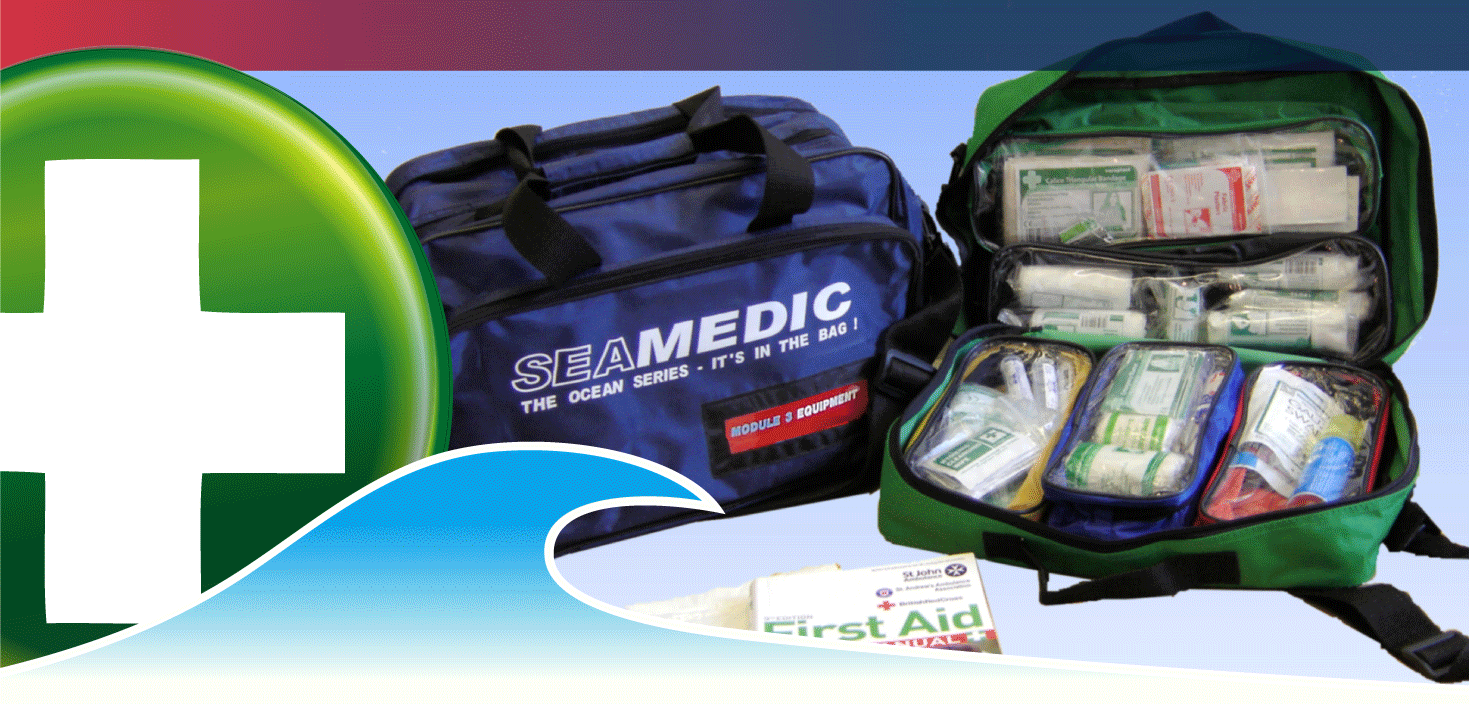 A modular system designed to adapt to your needs available in a choice of containers.

SeaMedic was designed specifically for ocean leisure sailors who may be weeks away from port at any given time and are largely autonomous.

Five Modules - The modules have been designed so that your kit can grow with your cruising ground. The four primary modules are:-

Module 1 - First Aid - A comprehensive First Aid kit for day to day use with high quality components.  This can be a stand alone kit up to helicopter range.

Module 2 - Treatment - Ocean-going vessels may be weeks from port and so a wound or injury could require treatment for a longer period.  Module 2 contains additional items to cater for this.

Module 3 - Equipment - As an ocean-going vessel needs to be autonomous, it should carry a range or equipment to cater for possible scenarios.  This module includes neck braces, splits, Airways, equipment for basic surgical procedures etc.

Module 4 - Supplementary Medicines - This is supplied as an empty box or bag with a list of medicines to acquire, to supplement those in Modules 1 and 2.

Module 2/3 Arc - Arc Module - This module was developed originally for the ARC (Atlantic Rally for Cruisers) as many vessels didn't want to stretch to the full four modules.  It is a compromise of modules 2 and 3 including the most vital components.  It is for use where vessels are sailing in company or other vessels.

Packaging Options - The Modules are available in various formats.


Soft Bags - The Ocean Series - These are easier to stow and are the most popular option.
Festool Systainer boxes - these are robust boxes that clip together.  Suitable for larger vessels.
Pelican Boxes - These are built to order, we can assemble all the modules in these top of the range submersible crush proof boxes.
Contents Only - For those who wish to use their own containers we can supply the kits as loose components.
Read more